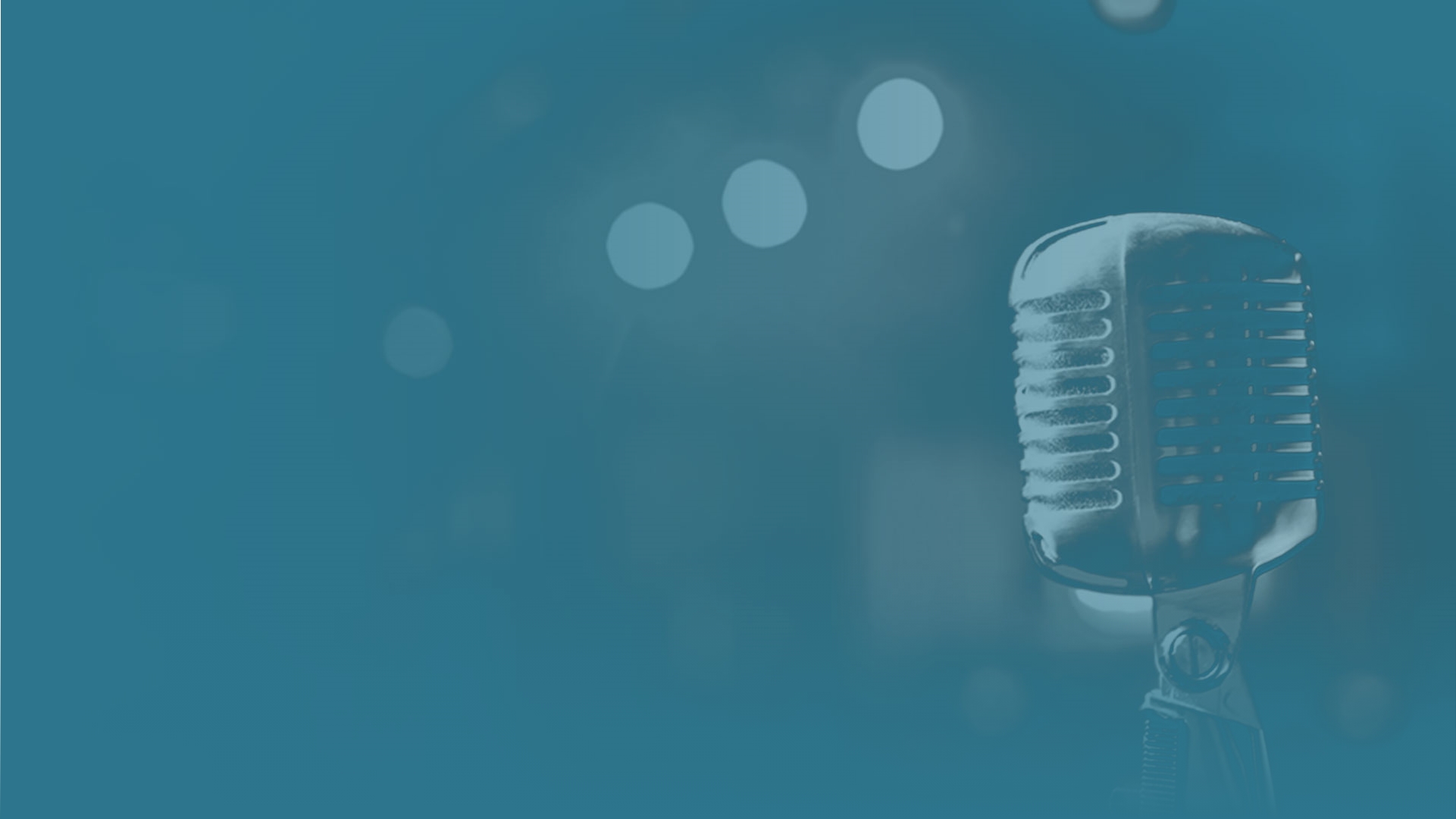 75 Year Celebration & Surgery Update
October 17, 2022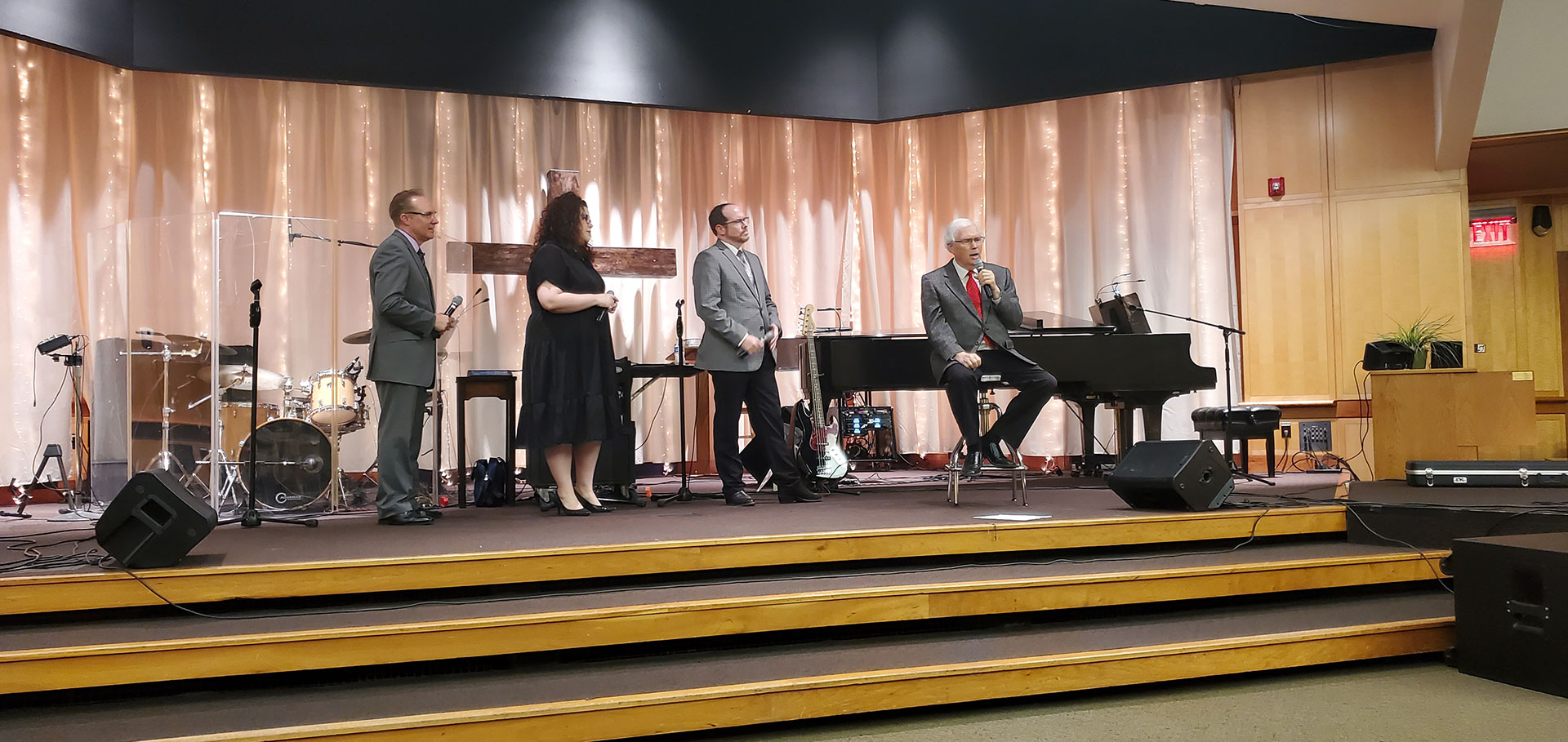 Pictured Above: The Herb Henry Family – Chris Henry, Amanda Henry, Rich Hartsfield & Herb Henry.

It's been four weeks exactly since Darrell, my husband's open-heart surgery, I guess also since the 75 th Anniversary Celebration on KMJ! It seems that we were coming up on our 75 Year Celebration; It almost didn't happen…. Ken Hurley my Co-Host said we need to celebrate when our friend at Digital Attic put a Golden 75 Year medal on our newly updated webpage! www.Godsmusicnow.com Thank You Jeff!
Maybe I need to explain a little more. Tuesday September 6th Darrell, my husband had a regular check up with his cardiologist. He said you haven't done a stress test since 2018. This showed a blockage resulting in an angiogram on Friday September 8th this doctor suggested surgery. The surgeon agreed so the surgery was scheduled for Monday September 19th. The surgeon suggested that we don't take our already purchased trip to the National Quartet Convention in Tennessee. The doctor also suggested that Darrell should not attend the 75 Year Celebration on Friday September 16th , three days before the surgery.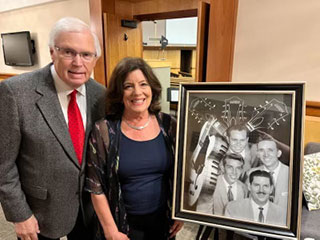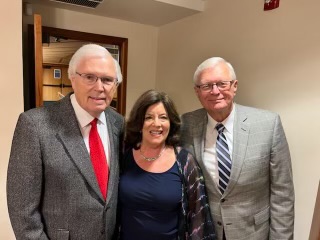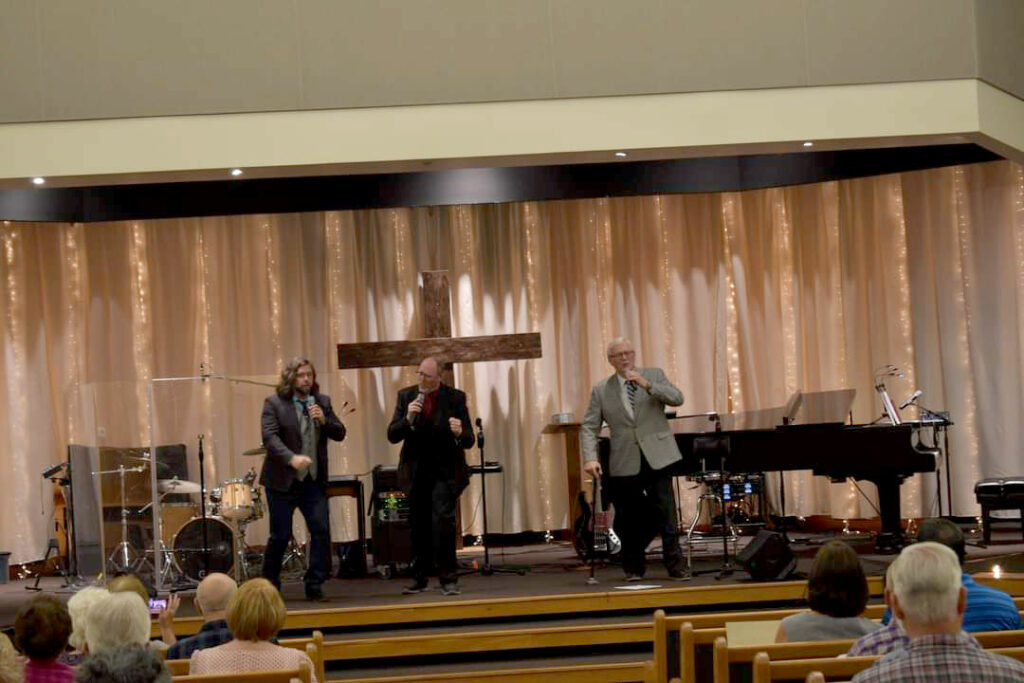 The Concert was entitled "Celebrating 75 Years on KMJ!" Since 1947 Don Smith's Gospel Favorites has been on KMJ-AM! KMJ is such a special station. Number three as far as strength in California. At one time dad had also, a weekday show on at 5:45-6:15 A.M. Dairymen used to tell him that their cows gave better milk because of the Gospel Songs that he played! That made Don Smith very happy since he grew up on a Dairy! His story is, he and his two brothers had to milk 30 cows each… before school; then again after school daily, no days off. That weekday show was called "Charming Melodies" ending in 1968. Now KMJ is also celebrating 100 Years! We're proud to be on this always number one Talk Radio Station.
Darrell's surgery was successful! He will be continuing to heal. We are so thankful for so many who are praying for his recovery! Thank you!
More next week!
Now four ways to listen to the program 580 AM, 105.9 FM, online www.KMJnow.com each Sunday from 7:30 to 8:30 am pst. or podcasts on our website www.GodsMusicNow.com, Spotify, Apple also other streaming apps.